Meet Dr. Aaron Micko, Britton Chiropractor
Discovering Chiropractic Care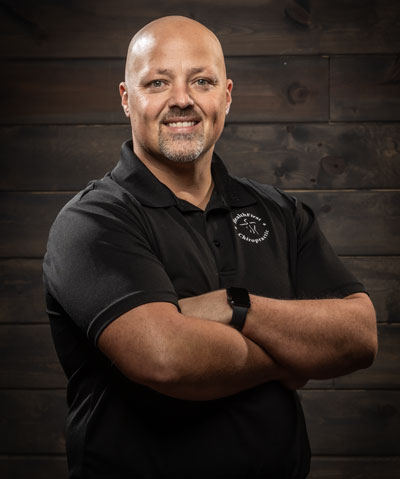 When Dr. Aaron Micko was in college, he hurt his back and had trouble walking. After visiting a chiropractor, he immediately felt better. Amazed with the results he'd experienced after just one adjustment, he started thinking hard about Chiropractic school. After his sister was diagnosed with scoliosis and underwent back fusion, he became more passionate about helping people and set out on a life long path to learn more about the profession, ultimately attending Northwestern Health Sciences University where he obtained his Doctor of Chiropractic.
With each new patient he treats, he strives to give them the same life-changing experience he had. No matter how young or old, Dr. Aaron believes in treating patients with respect, integrity and like family.
Seeing Miracles Everyday
According to Dr. Aaron, of the best things about being a chiropractor is helping patients of all ages feel and function better, naturally. In fact, he's witnessed women struggling with fertility problems whom become pregnant after receiving chiropractic care at his practice, as well as children scheduled to have tubes put in their ears who were able to cancel surgery.
Outside of the Practice
When Dr. Aaron isn't changing lives at HealthFirst, he enjoys spending time with his wife, Sandi, and their two children Bowen and Madelynn. The active family is always on the move, and keeps busy hunting and fishing, bowling and attending local sporting events. Dr. Aaron is also active in the Britton Chamber of Commerce, Grant County Pheasants Forever as well as the Knights of Columbus.
Book an Appointment Today
Get to know more about Dr. Aaron by scheduling your first appointment with us. We look forward to meeting you!
ABOUT CHIROPRACTIC CARE »


Chiropractor Britton | (605) 448-5050